Do-It-Yourself vs. Professional Popcorn Ceiling Removal
Jan 25
Attempting to remove popcorn ceilings on your own may seem ideal, but it can soon become a disaster. Even seasoned do-it-yourselfers frequently seek out tricks or short-cuts that create subpar outcomes. Important elements, like appropriate installation and safety, are often overlooked by do-it-yourselfers who lack the expertise, experience, and specialized workforce required to do a task correctly. This puts your family's health and financial stability at danger if you need to repurchase materials or redo the project.
In addition to having access to the tools, supplies, and crew members necessary for removing popcorn ceilings swiftly and safely, hiring a professional allows you to function as a supervisor rather than assume full responsibility.
Why Must the Popcorn Ceiling Be Eliminated?
In spite of the fact that popcorn ceilings may appear to be an inconspicuous home element, their removal is vital. Cracking, peeling, and the trapping of allergens such as dust and pet dander can be avoided by removing popcorn ceilings.
Additionally, the rough finish conceals flaws that may eventually lead to larger issues. In addition, removing the popcorn ceiling will give the home a completely new and contemporary aspect. Remove popcorn ceilings to ensure that your home's health and safety, as well as its appearance, are at their peak.
DIY Removal of Popcorn Ceiling
Before beginning a ceiling removal process, it is essential to determine the type of popcorn ceiling or textured finish that exists. Without this vital piece of information, the necessary materials and procedures are unknown; but, with the appropriate understanding, a drywall taping knife can be used in conjunction with a mixture of water and a particular detergent to soften the textured finish.
Depending on the height of your ceiling, a ladder or scaffolding may also be required for finishing. By combining all of these elements, you will be well on your way to producing a high-quality end result.
After all textured ceilings have been removed, they must be sanded and smoothed prior to adding sealers to better regulate moisture flow or priming and painting. The removal of popcorn-textured ceilings requires potentially hazardous materials and techniques that can only be performed effectively with the assistance of a qualified specialist!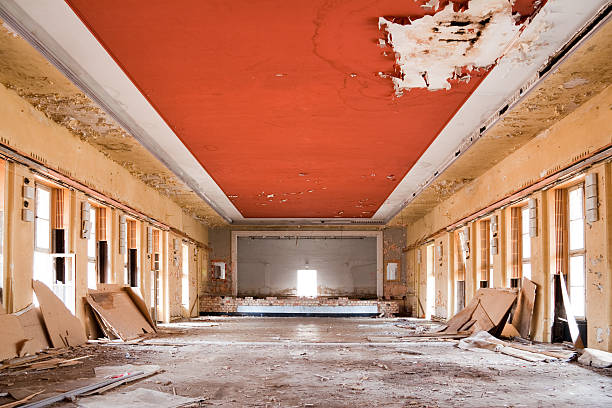 Cost of Self-Removal of Popcorn Ceiling
While removing a popcorn ceiling is not a task to be done lightly, it does not necessarily require an expert drywall contractor. In addition, do-it-yourselfers should be aware that the expense of DIY popcorn removal will be significantly higher than anticipated due to a number of issues.
Plan on acquiring drywall knives, wide putty knives, drop cloths, safety glasses and gloves, paint stir sticks, joint compound, spiked shoes, and 5-gallon buckets to ensure that every step is adequately accounted for. Equally crucial are a wet/dry vacuum for the drywall dust residue and a caulking gun for any necessary spots you may encounter.
Don't forget to get spray bottles when it's time to protect furniture and worktops from drywall dust, so that your space remains clean after all of your hard work. Investing in these products before commencing this job will allow you to stay on budget when removing popcorn ceilings!
DIY Popcorn Ceiling Removal Pros and Cons
There are a number of advantages and disadvantages to consider in relation to DIY popcorn ceiling removal. Cost savings is one of the main positives. By performing the work yourself, you can save hundreds of dollars.
In addition, you have entire authority over the project and can work at your own pace. In contrast, it is time-consuming, labor-intensive, and hazardous. There is always the possibility that the job will not be performed correctly or that a significant accident will occur if it is not.
Employ A Specialist
When dealing with the texture of popcorn, it is best to hire a specialist. It is crucial to conduct research and identify the most qualified contractor for the work; read reviews; and request references. Before beginning any work, it is crucial to obtain a written estimate and confirm that the contractor possesses the necessary licenses and insurance. In some situations, you may also be required to give a deposit for the job.
Be sure to convey your expectations clearly prior to signing any agreement; this includes delivery timelines, supplies required, an overall plan of action, and anything else that will ensure you receive satisfactory popcorn texture service. With good planning and attention to detail, it's possible to get popcorn texture without difficulty!
Professional Service Fees
The most effective method for removing a popcorn ceiling is to enlist the assistance of a professional. Professional popcorn ceiling removal has a cost, but the actual amount might vary based on location, project size, and kind of finish, among other variables.
Most specialists will charge an hourly rate or a flat fee for the full project to compensate for their services. Considering all of the safety risks associated with this type of labor, it is worthwhile to invest in the high-quality work that comes with employing a professional.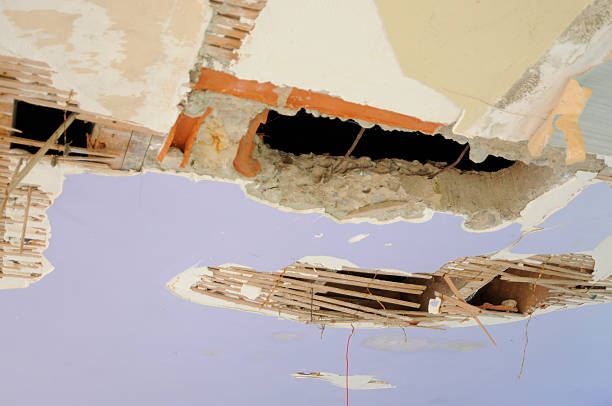 Professional Employment: Pros and Cons
Despite the fact that removing the popcorn ceiling may appear to be an interesting do-it-yourself activity, it is usually preferable to leave the task to the professionals. The ceilings can be resurfaced by professionals with less inconvenience and minimal hassle, eradicating the outmoded design and replacing it with a contemporary look. In addition, employing a professional comes with a number of perks you may not be aware of.
A smooth ceiling involves more than simply chopping away at the popcorn texture, and if something goes wrong, their work is typically insured. The biggest drawback of hiring a professional is the cost; although it may be more expensive initially, this generally pays off in the long term due to the greater results compared to doing it yourself.
Removing Popcorn Ceilings Has Positive Health Effects
Removing the popcorn ceiling provides numerous health benefits in addition to modernizing the aesthetics of the home. One of the most significant advantages is that it can minimize allergies, mildew, and other allergens in the home. Additionally, as the popcorn ceiling retains dust, mold, and other allergens, it helps improve the air quality in the home. By removing these allergens, asthma, respiratory diseases, and other problems can be mitigated.
Dangers Associated with Popcorn Ceiling Removal
There are several risks associated with removing popcorn ceilings. Due to the asbestos content of this style of ceiling, improper installation could pose health dangers. If the ceiling is not properly installed, it may also crack or flake. This can be problematic if it falls on furniture, flooring, or other home items.
Removing Popcorn Ceilings: Suggestions
There are a few techniques that might make the process of removing popcorn ceilings easier, whether you are doing it yourself or hiring a professional. The first tip is to test a tiny area of the ceiling for asbestos by removing a little piece. If asbestos is present, it is advisable to contact a professional with experience in its removal. In addition to gloves, safety glasses, and a mask, it is crucial to wear protective equipment when removing the ceiling. Before beginning the task, it is also essential to protect the floor, walls, and furniture.
What Should You Do Once the Popcorn Ceiling Has Been Removed?
After removing the popcorn ceiling, the surface must be smoothed and sanded in preparation for painting. Either a manual sander or an electric sander equipped with a dust collection system is optimal for this task. If asbestos testing finds that the ceiling contains asbestos, it is required to seal or cover the area prior to smooth sanding in order to confine any materials released during smooth sanding and decrease exposure risk.
After sanding the ceiling smooth, the following steps are to caulk the cracks, seal the entire ceiling, and prime it to produce a flat surface for painting. By adhering to these procedures, your popcorn ceiling removal endeavor may be a success, and you'll be on your way to enjoying a new, smooth ceiling!
The removal of popcorn ceilings is a time-consuming task requiring great attention to detail. However, the additional safety and aesthetic enhancements you may make to your property are worthwhile. Before commencing your project, you should weigh the advantages and disadvantages of removal. It's essential that the task is done correctly, or you could run into problems in the future.
When searching for a professional contractor for the job, you should request a written estimate, check their references, and ensure that they are legally licensed and insured. These steps can help ensure that you receive quality results and do not later regret your decision. To make the removal of popcorn ceilings a simple task, don't forget to gather all of the necessary materials ahead.
If you're interested to have more knowledge about this topic, feel free read this blog post from Harmony Painting: https://harmonypaintingdenver.com/diy-popcorn-ceiling-removal-vs-hiring-a-professional/