What Homeowners Should Know When Hiring Basement Finishing Contractors
Mar 15
Homeowners who are considering hiring a contractor to finish their basement may be overwhelmed with the many options they have. Finishing a basement is a major investment, and it is important to choose the right contractor for the job. It requires specialized knowledge and experience, so it is essential that homeowners take the time to research potential contractors before making any decisions. 
Different contractors specialize in different types of projects, and some may not be qualified to do certain jobs depending on their experience level. A homeowner should ask potential contractors about their experience level, as well as any references from previous jobs they have completed. In this article, we will discuss what homeowners should know when hiring a basement finishing contractor.
Understanding Basement Finishing
As any homeowner knows, renovating and finishing a basement can be a daunting task. From design to materials, to layout and waterproofing; it's easy to feel overwhelmed. However, with the right contractor on the job, your dream basement can become a reality.
One of the most important things to consider when hiring a basement finishing contractor is their portfolio. A good contractor will have plenty of examples for you to review, showcasing their skills and expertise in basement design. By looking at photos and even visiting past job sites, you can get an idea as to whether or not this contractor is right for you. The more detail they provide in their portfolio, the better.
Before choosing a contractor for your project, it's also essential that you familiarize yourself with the various types of materials available for basement waterproofing and other elements of construction. This will help you make an informed decision about which options are best suited for your needs and budget. Additionally, if you have any questions or concerns about the process itself, don't hesitate to ask your contractor – they should be able to answer them clearly and concisely!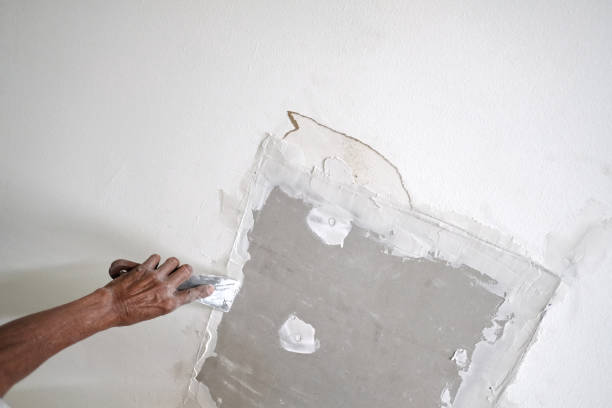 Preparing For The Project
With the basics of basement finishing and material selection in mind, it's now time to prepare for the project itself. The first step is to assess potential contractors and decide who you want to hire. When interviewing contractors, be sure to ask about their experience with basement finishing projects, as well as any references or testimonials from past customers. It's also important to make sure that the contractor is licensed and insured before signing a contract with them.
When it comes to project preparation, it's important to have a clear plan of action with your contractor. This can include deciding on a timeline, budgeting for materials and labor costs, and discussing any other relevant details such as safety protocols or permits. Make sure that these expectations are clearly outlined in your contract so that both parties understand what will be expected of them throughout the process.
Choosing A Contractor
As you embark on the journey of turning your basement into a livable space, it's essential to choose the right contractor for the job. Finding a reliable and experienced basement-finishing contractor is key to ensuring that the project goes smoothly and that you get the finished product you desire. With so many options out there, it can be difficult to know where to start.
To make things easier, try searching for reputable basement-finishing companies or renovation contractors in your area. You can also ask friends or family for referrals or check online reviews from past customers. Once you've narrowed down your choices, reach out and schedule an in-person consultation with each company to see which one best meets your needs. During this meeting, be sure to discuss details such as cost estimates, timelines, and any special features or materials you're considering for your project.
Licensing And Insurance Requirements
Before you commit to a basement-finishing contractor, it's important to make sure all of their licensing and insurance requirements are in order. Every state has its own regulations for contractors, so research your local laws to understand what type of license is necessary for a company to complete your project. For example, some states may require a home improvement license or a specific type of contractor licensing.
Don't forget that the contract you sign with your basement-finishing contractor is legally binding and can have far-reaching consequences if something goes wrong. Always take the time to review any contracts carefully before signing, making sure that all details about the project are included so there are no surprises down the road. With these steps taken care of, you'll be ready for contract negotiations with your chosen contractor!
Contract Negotiations
When it comes to contract agreements, there are several key points to consider. Start by getting an overview of what services are included in their pricing evaluation and ask for clarification if anything is unclear. Then discuss any specific terms or conditions related to the project so you can ensure that everything is clear from both sides. Additionally, make sure that all relevant payment plans and scheduling commitments are detailed in the contract as well.
Carefully review all of the details included in the agreement before signing off. Even if you think everything looks good on paper, don't be afraid to ask questions or request changes if needed – after all, this document will become legally binding once it's signed! Once everything is finalized and agreed upon by both parties, you're ready for the next step: finalizing the project.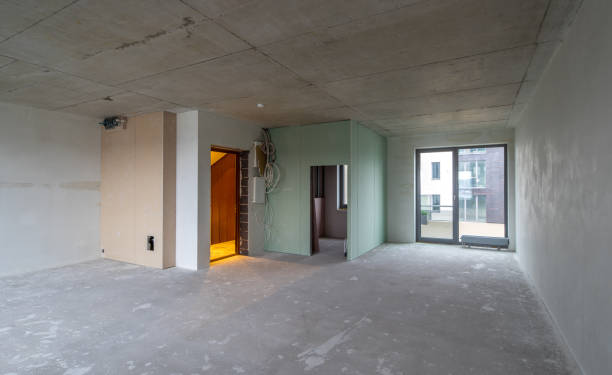 Finalizing The Project
Once the contract is signed and the budget is approved, it's time to move forward with finalizing the project. This includes ensuring that all finishing project details are taken into account and verifying that everything is in place for a successful completion. To start, you should consider going over a project completion checklist with your basement contractor. This will help make sure all necessary steps have been addressed before moving forward with the job.
It's also important to remember that communication between both parties throughout the entire process is key – so don't hesitate to reach out if you have any questions or concerns as you move closer to completing your basement finishing project.
Conclusion
The process of hiring a basement finishing contractor doesn't have to be overwhelming. With the right research and preparation, homeowners can make an informed decision that will result in a successful renovation. When it comes time to make the final selection, ensure that the contractor is properly licensed and insured and has plenty of references. Once all the details are finalized, sit back and watch your dream basement become a reality.
Hiring a professional contractor is one way to achieve success when it comes to renovating your basement. By following these steps outlined above, homeowners can rest assured that their project is in good hands throughout each stage of development. In no time at all, you'll be able to proudly show off your newly renovated living space!
If you're looking for more information on this subject, have a look at this article from Patch and Paint Pros.